Drake, Jaden, Duck
Oil painting, travelbag, iPhone photo, text.
—
Google Images screenshot, reproduced by an oil painter in Shenzhen, Guangdong, China and photographed with iPhone 5s in Amsterdam, The Netherlands. The text that accompanies the photograph can be found here.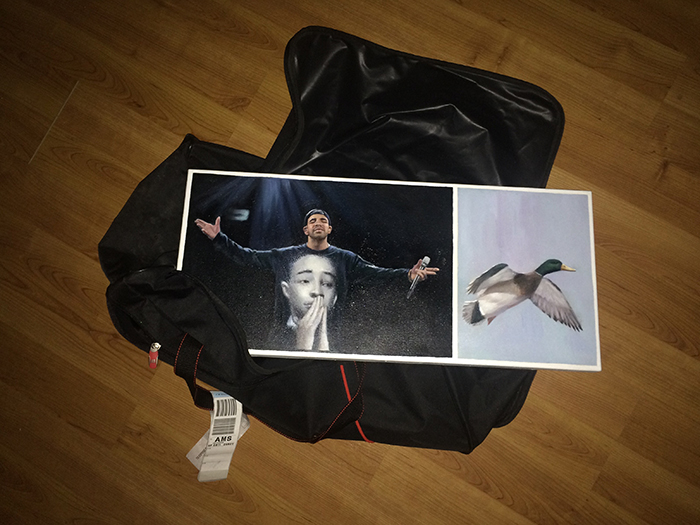 Produced during a month-long residency as part of Sonic Acts 2018.