Radical Remediation
Booklets (laserjet on printing paper), USB-LED lamp (additional).
—
Bachelor thesis/graphic novel on Pierre Bismuth, Dr. Manhattan and Hubert J. Farnsworth. Written and designed on iPhone 5s, iOS 9.3.5.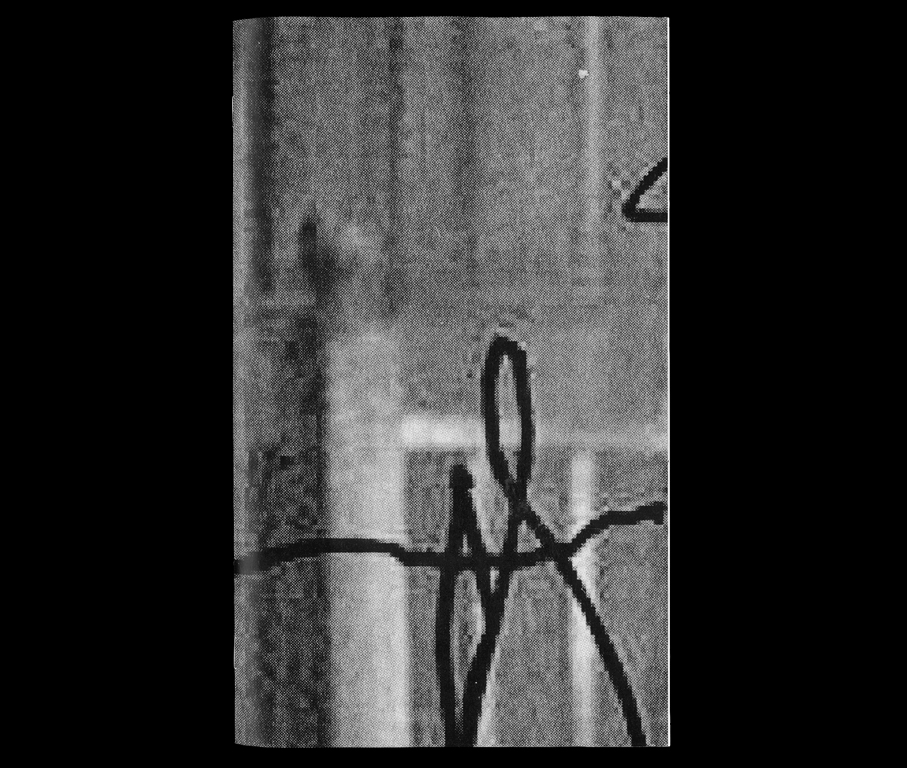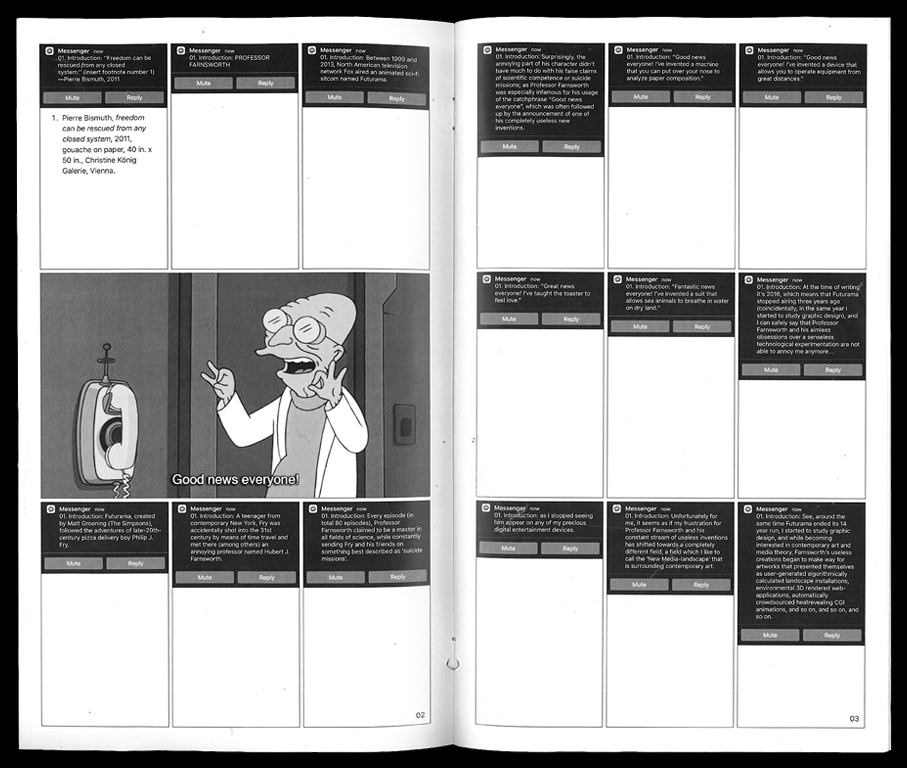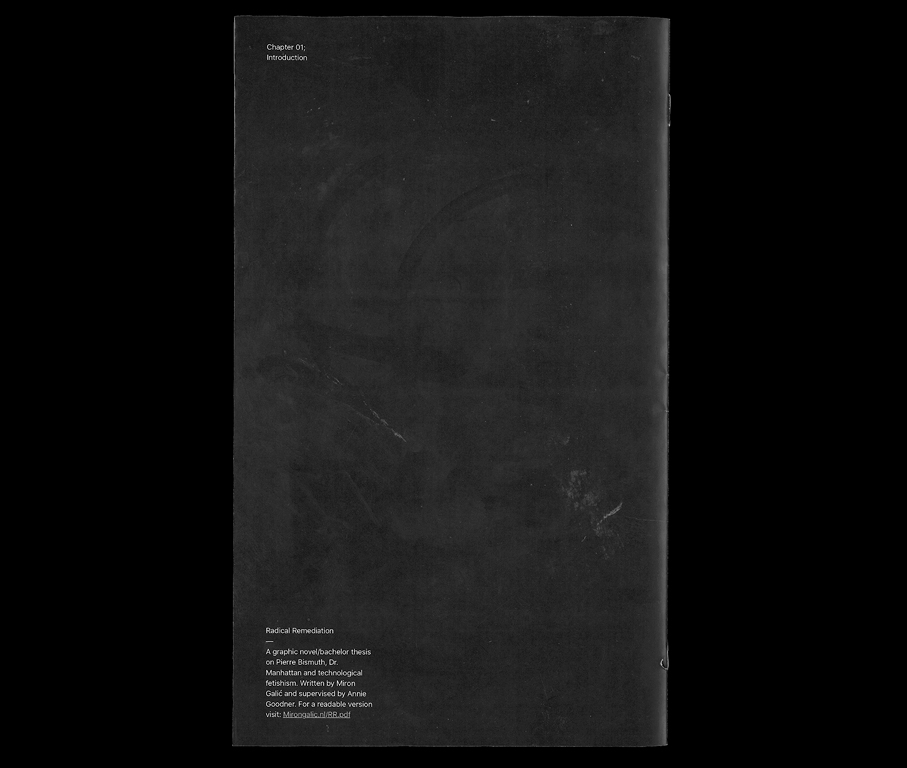 Chapter 01; Introduction.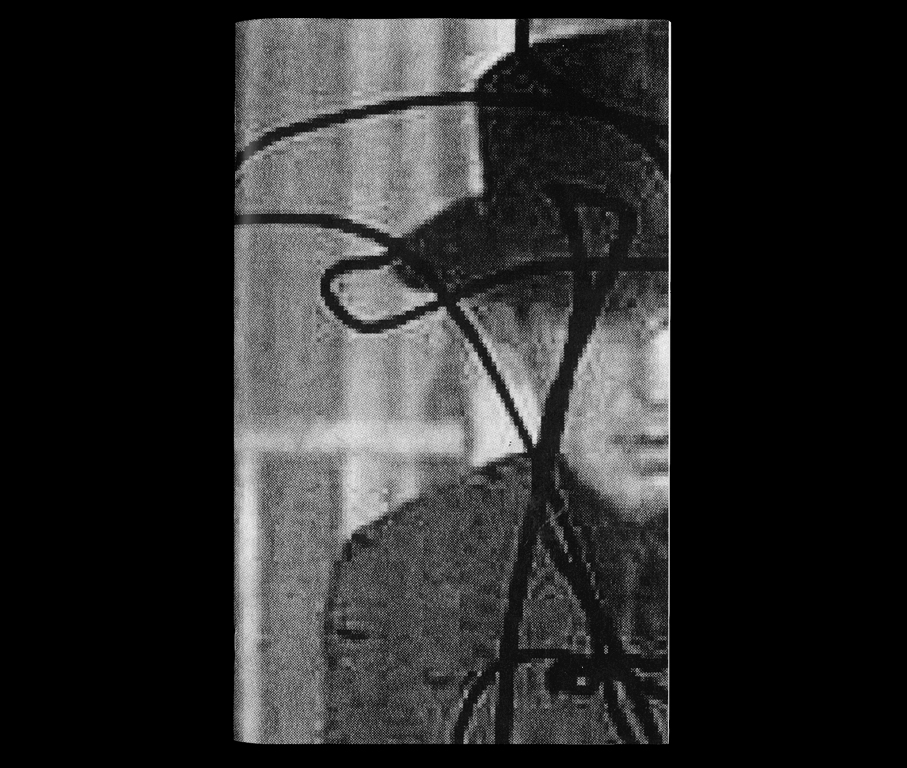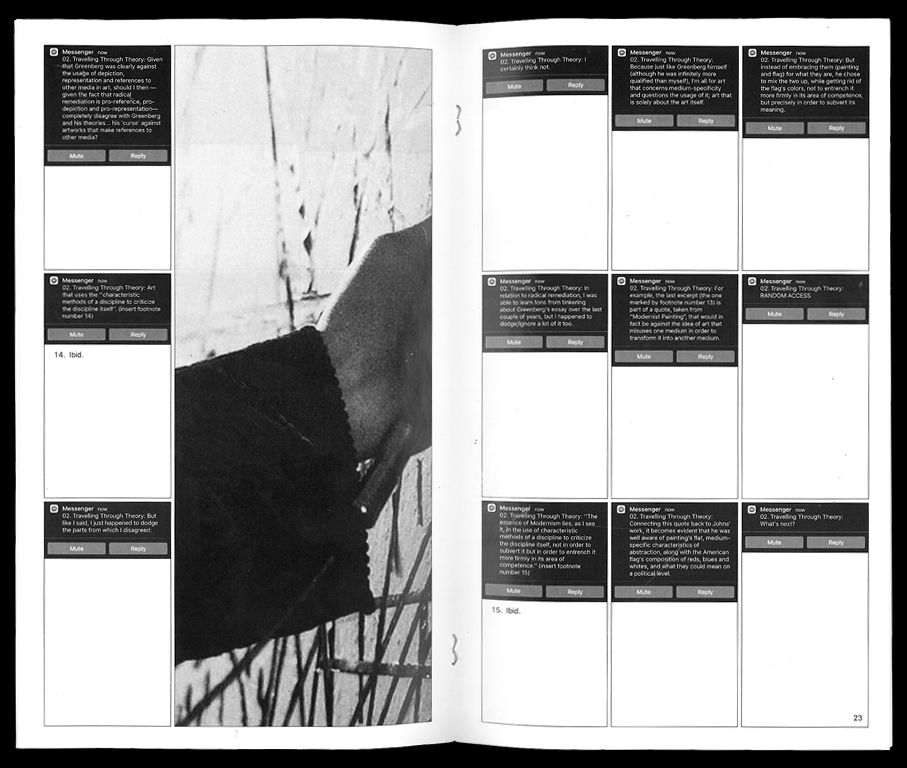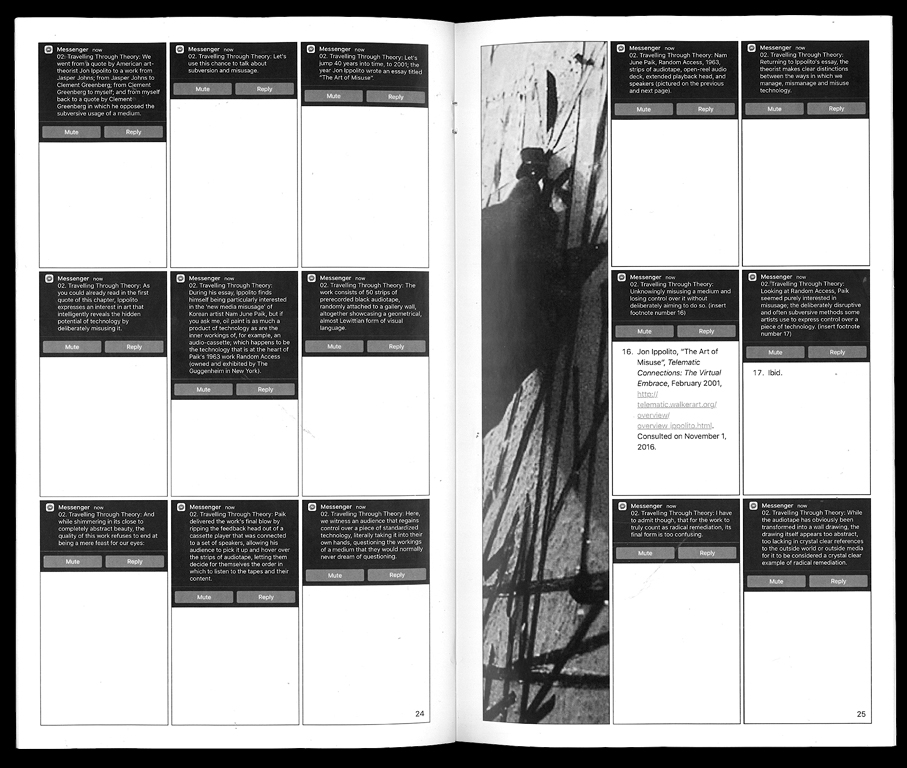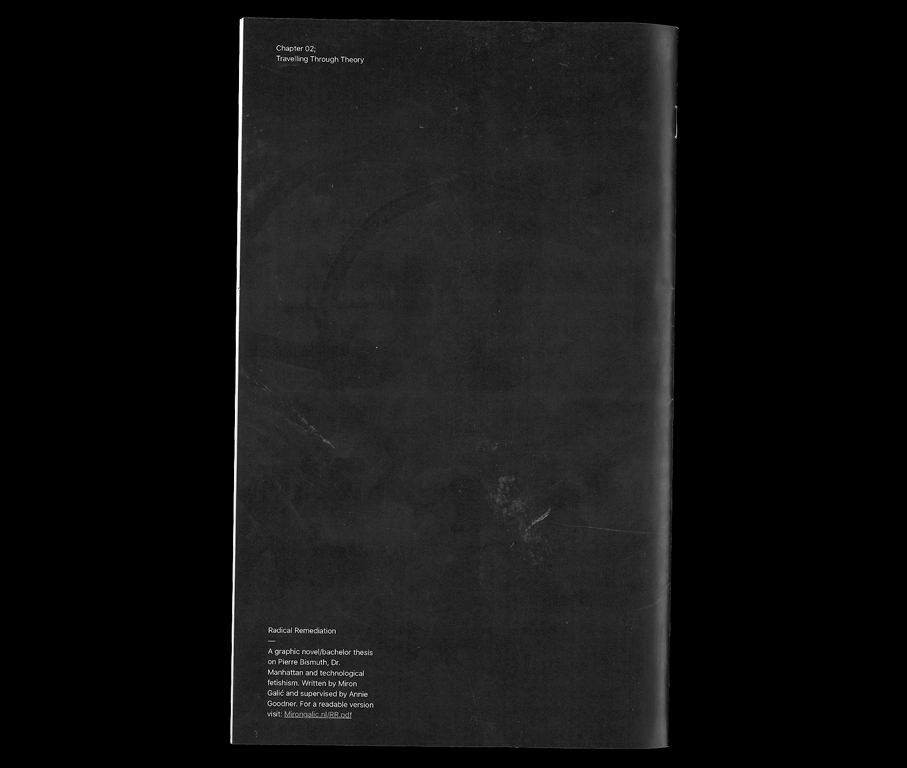 Chapter 02; Travelling Through Theory.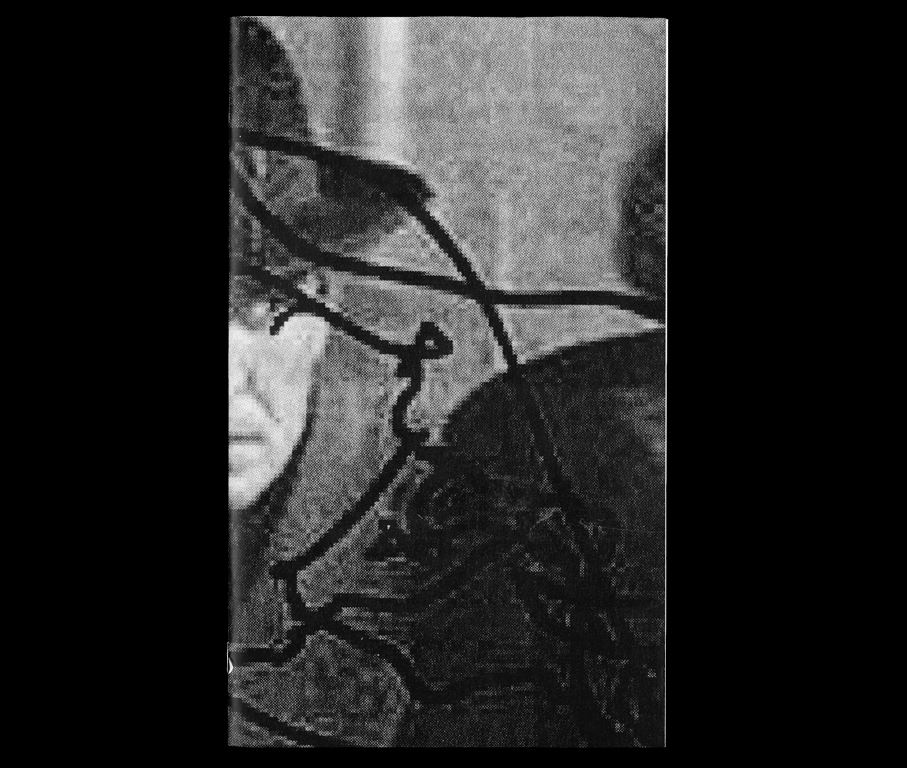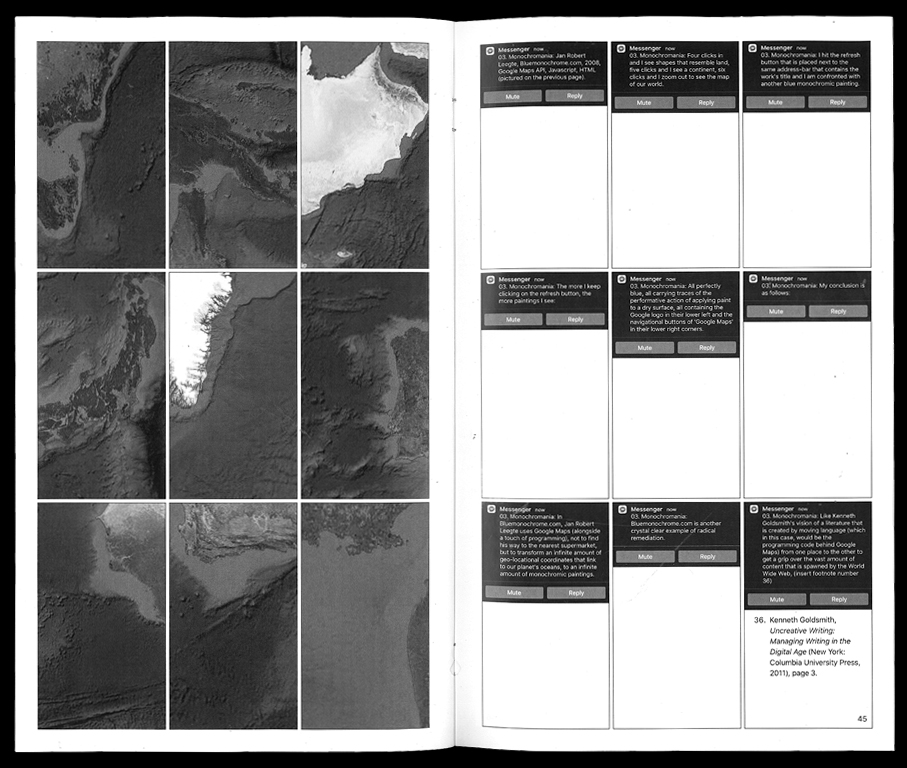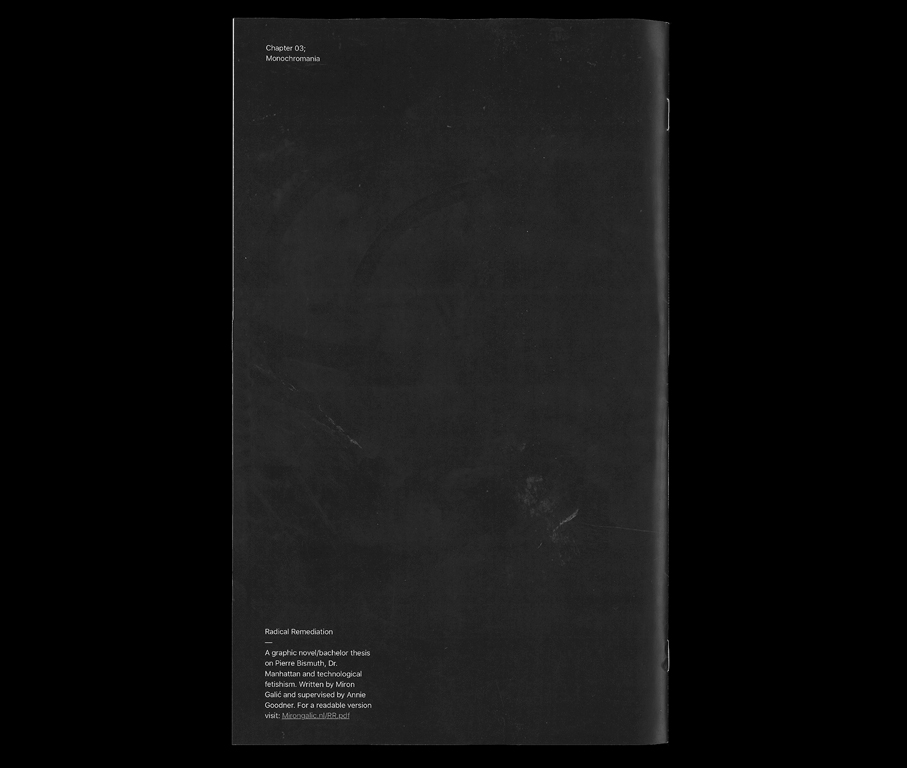 Chapter 03; Monochromania.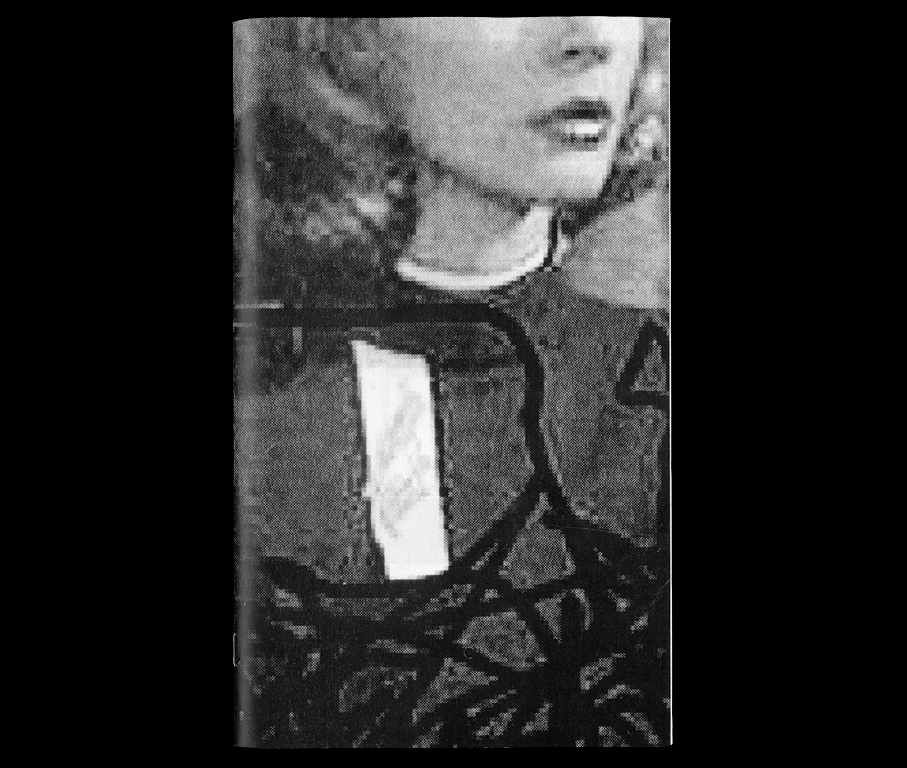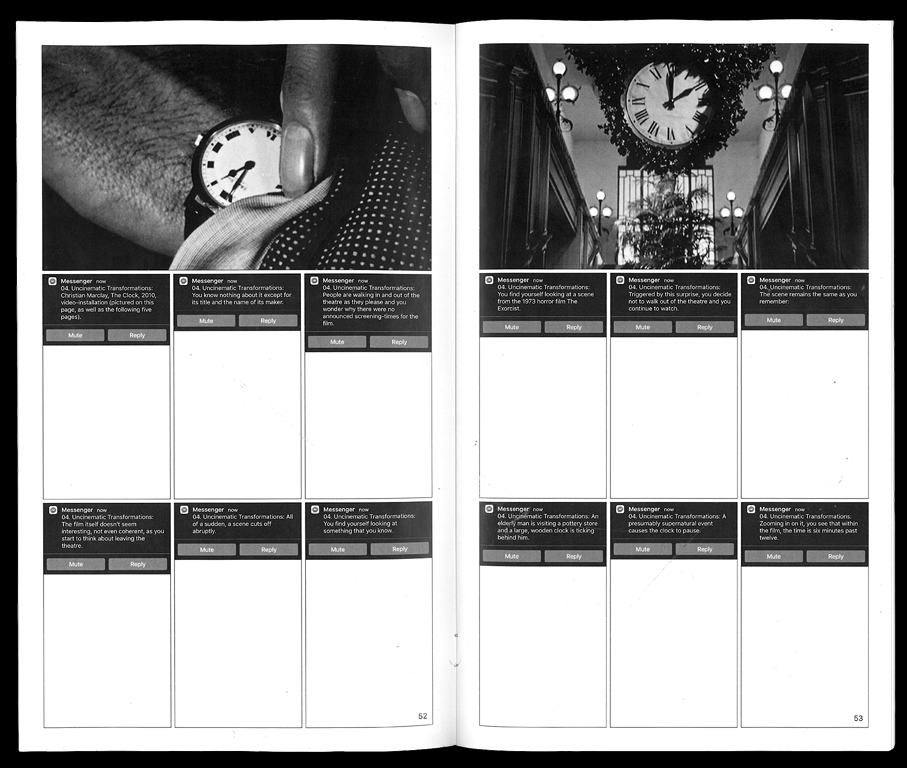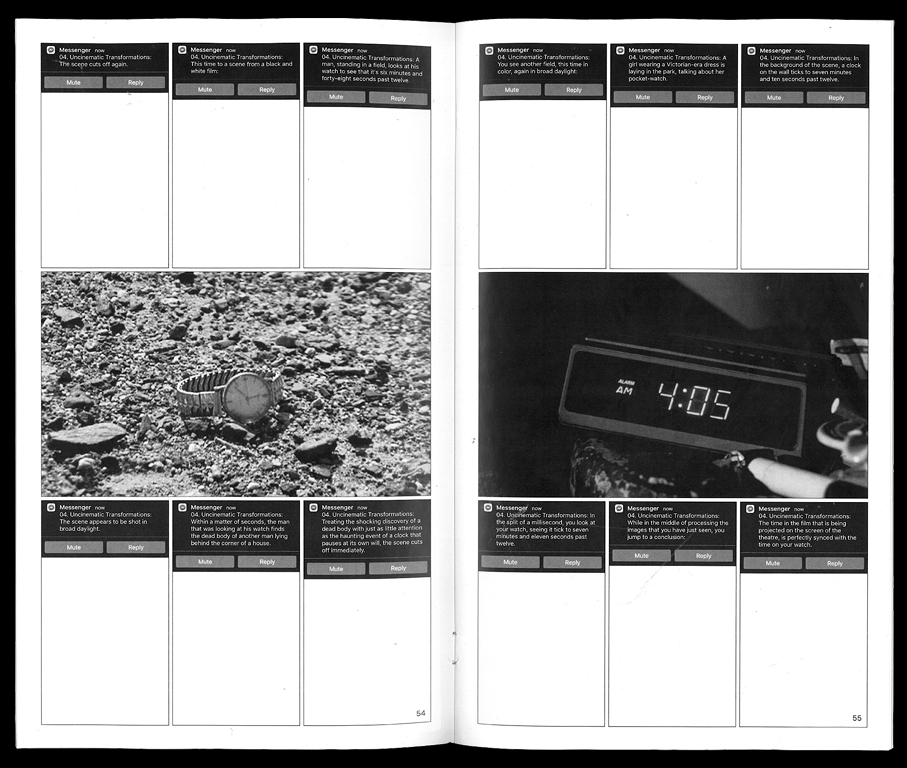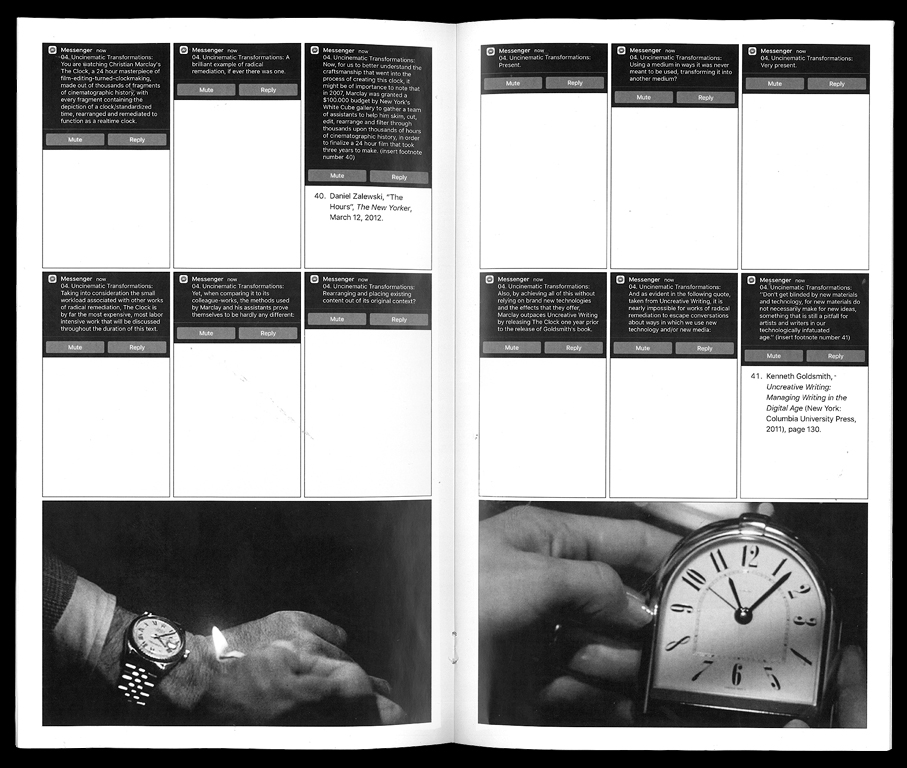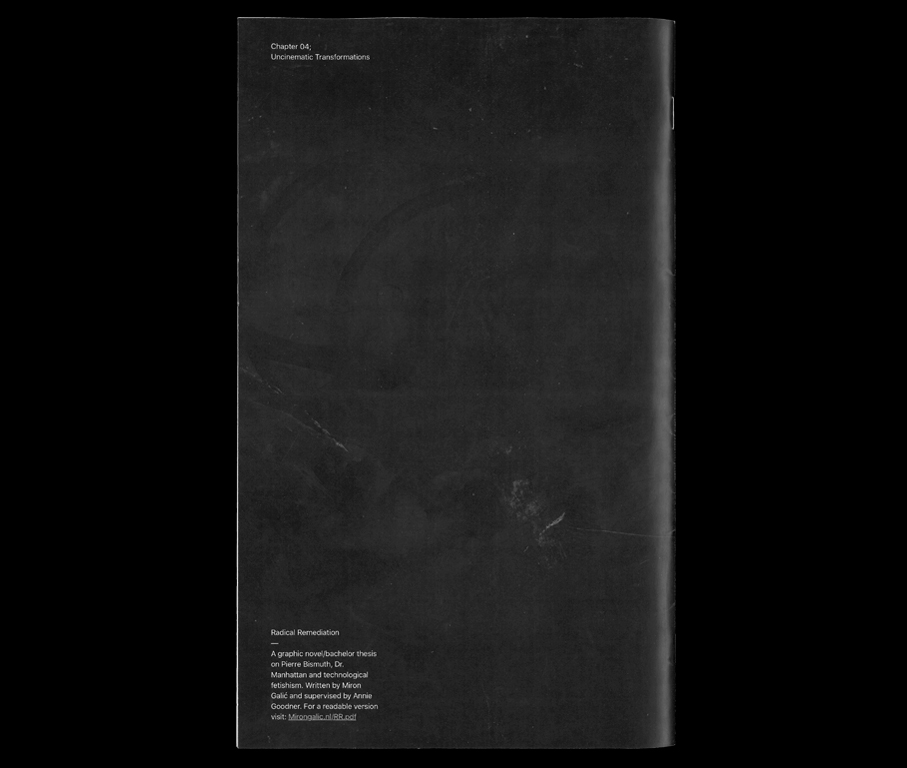 Chapter 04; Uncinematic Transformations.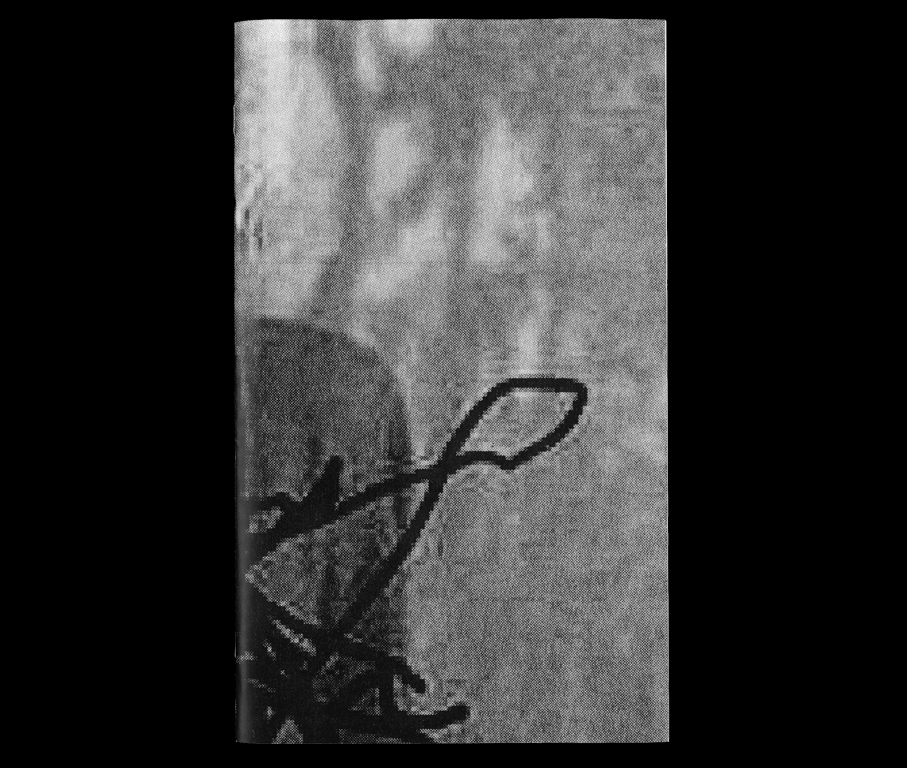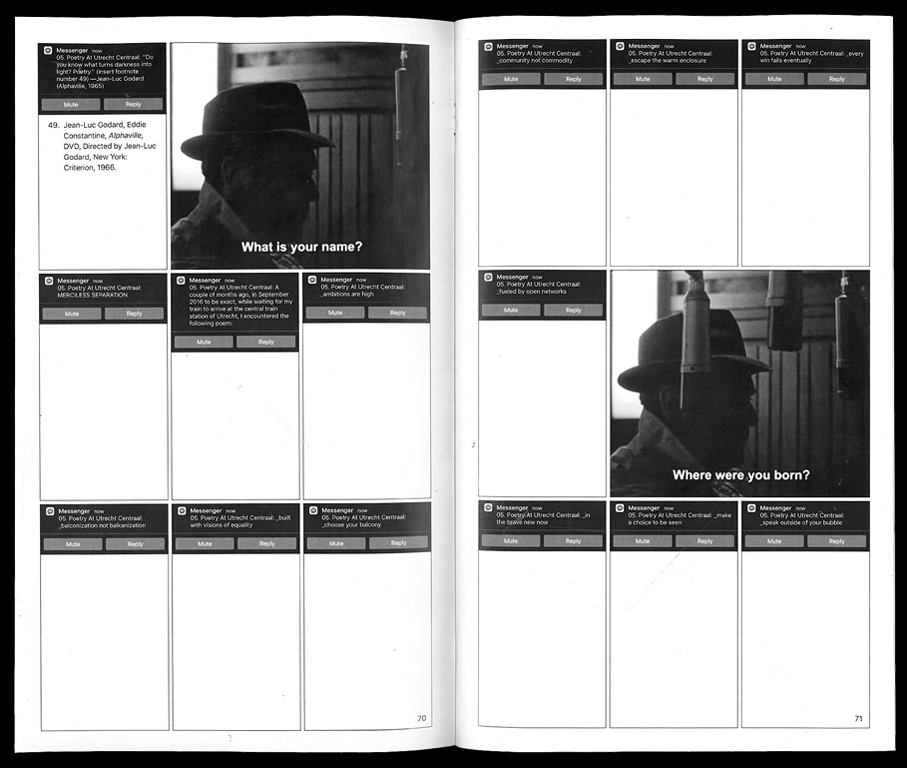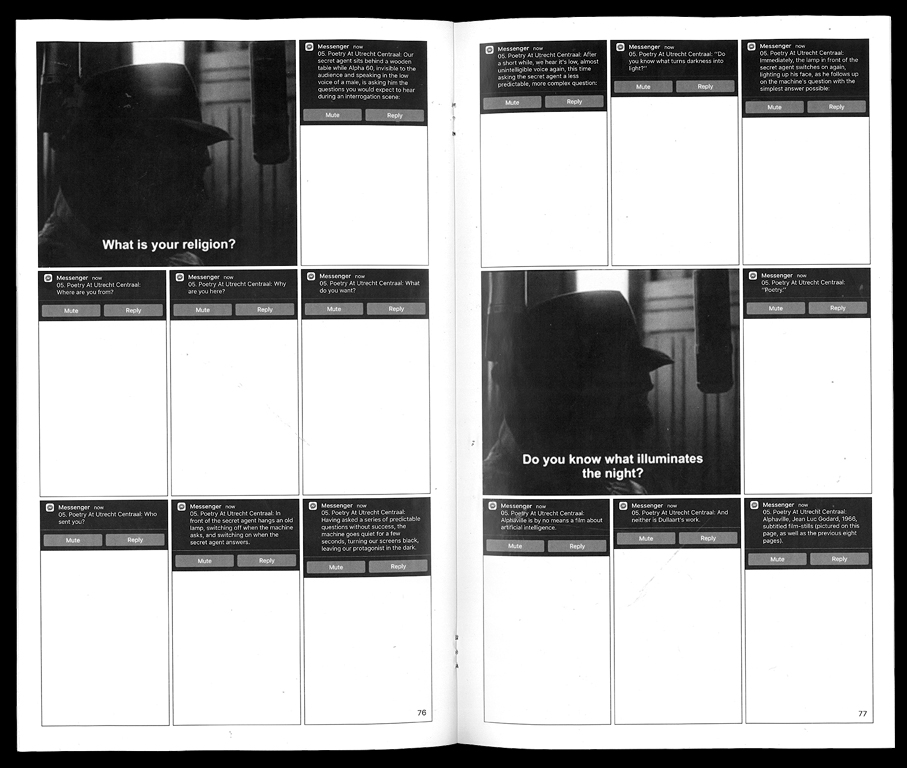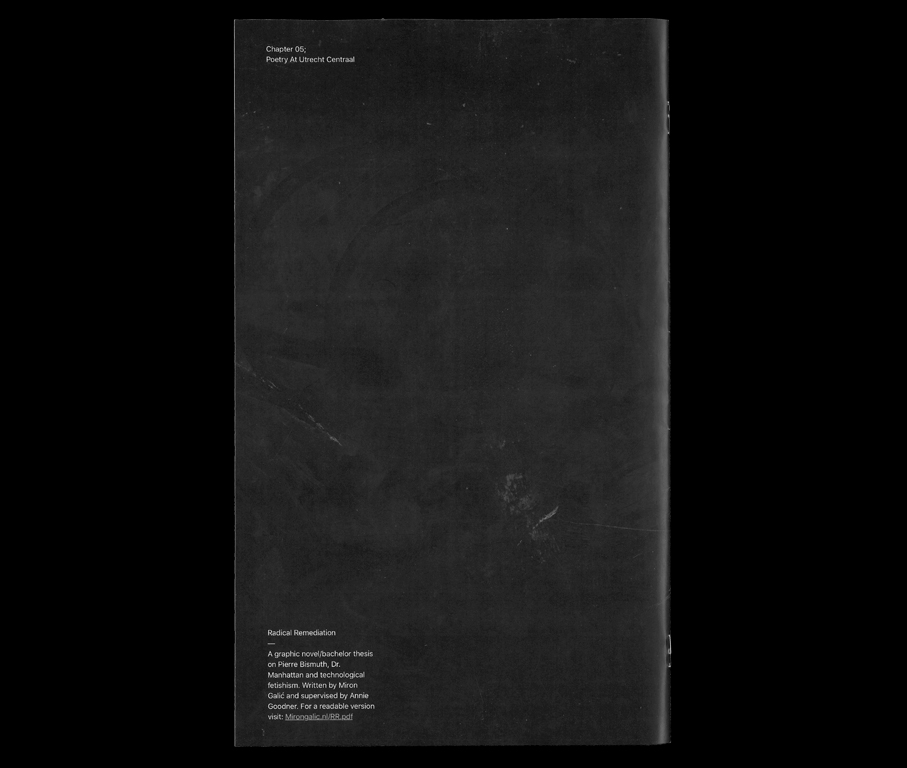 Chapter 05; Poetry At Utrecht Centraal.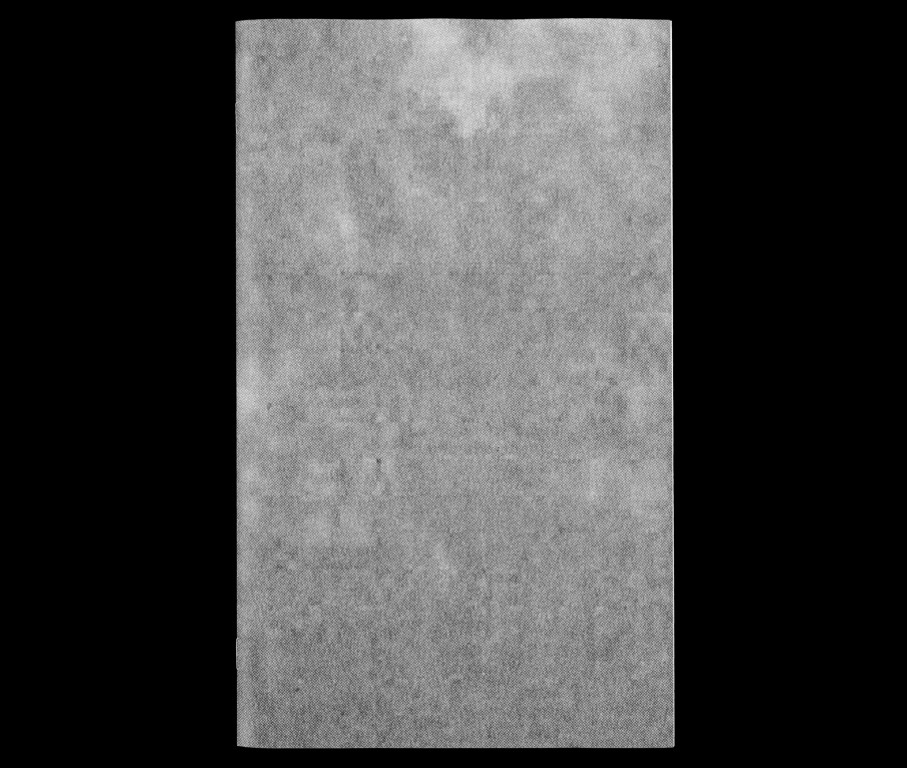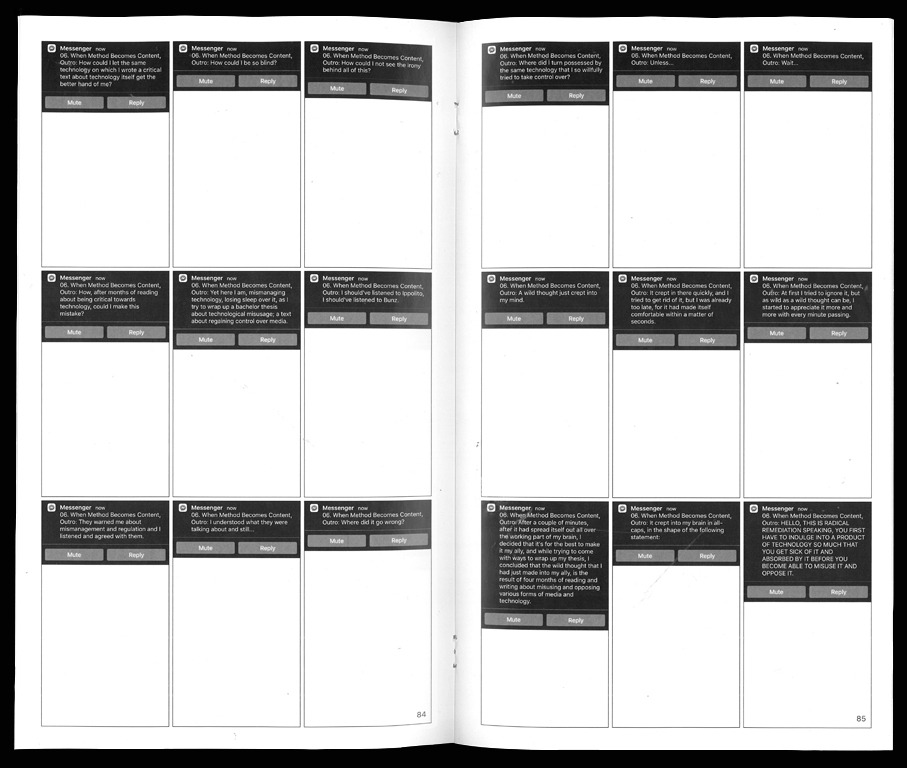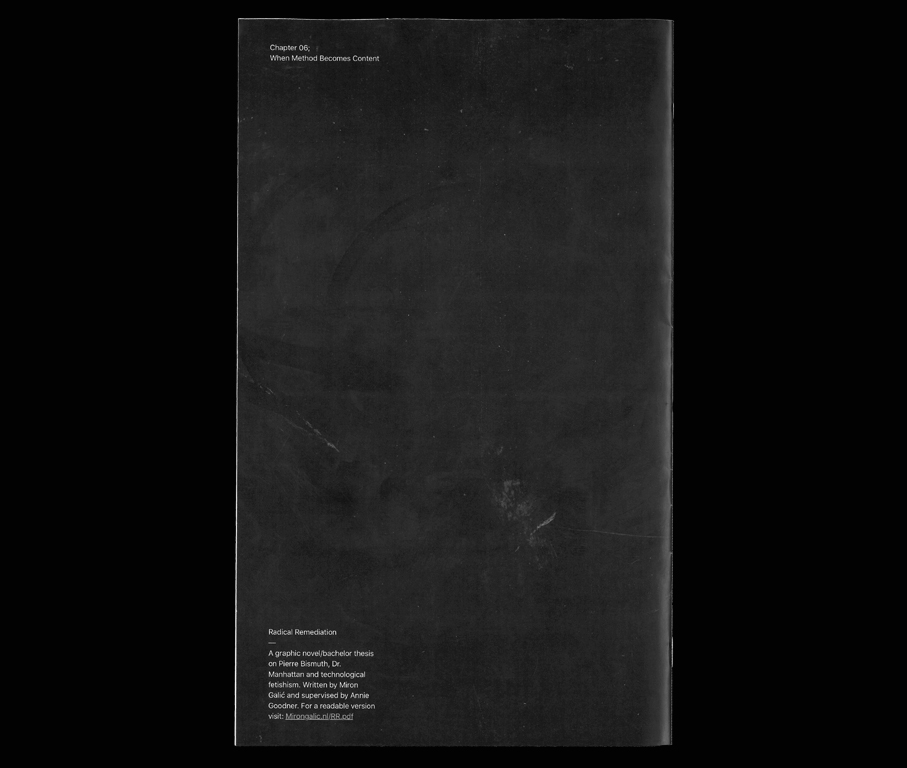 Chapter 06; When Method Becomes Content.